Prepared for the harsh reality !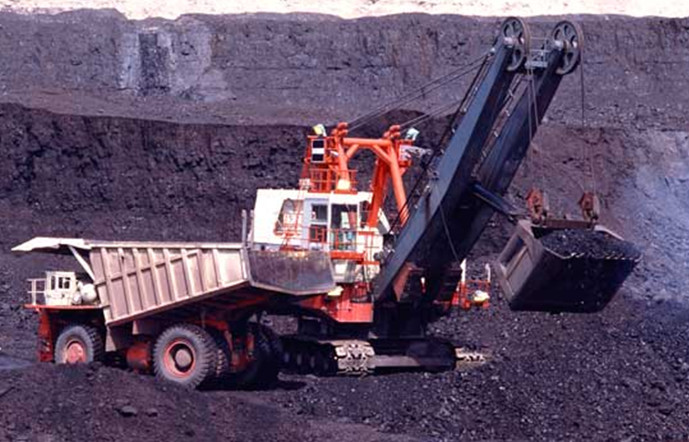 CG Drives & Automation products are well proven in mining applications around the world. Robust construction and advanced functionality means they handle your heavy operations in a reliable and efficient way, whether they are crushers, conveyors, hoists, pumps or fans.
High dynamics for crushers and conveyors
Our AC drives offer high accuracy in dynamic applications such as crushers and conveyors. They ensure the right feeding rate by adapting motor speed to load variations, minimizing energy consumption and wear. Direct torque control handles abrupt load changes and overcomes initial peak loads, reducing mechanical stress and preventing interruptions and false trips. The range covers motor powers up to 3,000 kW for up to 690 V mains voltage. Units with liquid cooling are available as an option.
Full power for efficient starts and stops
The direct torque control offers efficient starts of a heavily loaded crusher or conveyor by also utilizing the full motor capacity from standstill. Our softstarters handle this by boosting the torque. Minimized start currents are still ensured, meaning less mechanical stress and lower installation and energy costs. Both products have integrated vector braking for quick and safe braking without the need for mechanical brakes.
Energy savings in pumps and fans
Soft starts of your fans reduce the hydraulic and mechanical stress on pipes and gaskets. Linear pump stops eliminate the risk of water hammer, without costly motor-controlled valves. This is ensured with our soft starters and AC drives. The AC drive in addition offers considerable energy savings by continuously adapting motor speed to demand. A sleep function saves further energy and automatic pump rinsing makes sure efficiency is maintained.
Patented technology prevents damage
A built-in load monitor protects your process against damage and inefficiency. Any over or under load situation is detected immediately, across the entire speed range. This allows for preventive action, if a crusher jams, a pump is running dry or a pipe is blocked. No energy is wasted and unplanned downtime is minimized.