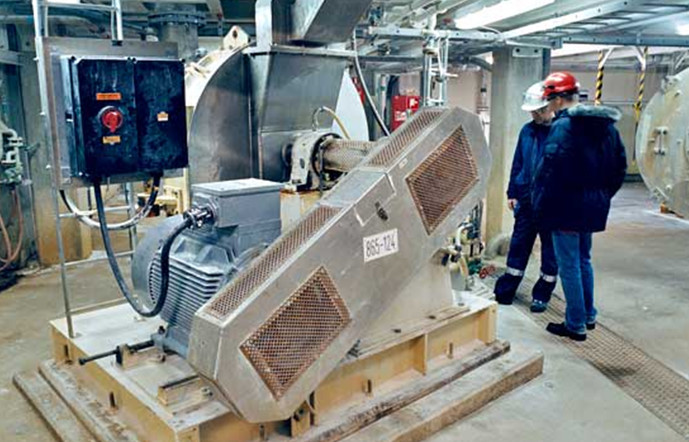 Controlling your mills with CG Drives & Automation solutions ensures efficient, reliable and user-friendly operation. Damage and downtime are prevented, maintenance is reduced and energy consumption is minimized.
Optimized operation minimizes energy costs
Our AC drives offer considerable energy savings by regulating the operation of your mills to the demand. Motor speed is continuously adapted to the size and type of material and the feeder speed is adapted to load variations.
Inefficiency due to, for example, broken or worn equipment, is detected immediately. Preventive action means no energy is wasted and unplanned stops are eliminated.
Reduced maintenance and high efficiency
Our softstarters ensure soft starts and stops, reducing mechanical stress. Reduced start currents allow you to use smaller fuses and less expensive cables. This will save you maintenance, installation and energy costs.
A heavily loaded mill is easily started by boosting the torque. Built-in braking functionality offers quick stops without the need for mechanical brakes. This enhances efficiency and ensures safety.
Protection against damage and downtime
We offer efficient protection of your mills, saving maintenance and downtime costs. Our shaft power monitors, also built into our other products, prevent damage, for example if material that could cause damage enters the mill.
A unique motor shaft power calculating technique immediately detects over- and underload situations, across the entire speed range. Using the motor as its own sensor means no costly and service-demanding external sensors are required