Compact STEP power supplies for small loads from Phoenix Contact - Increased capacity and expanded features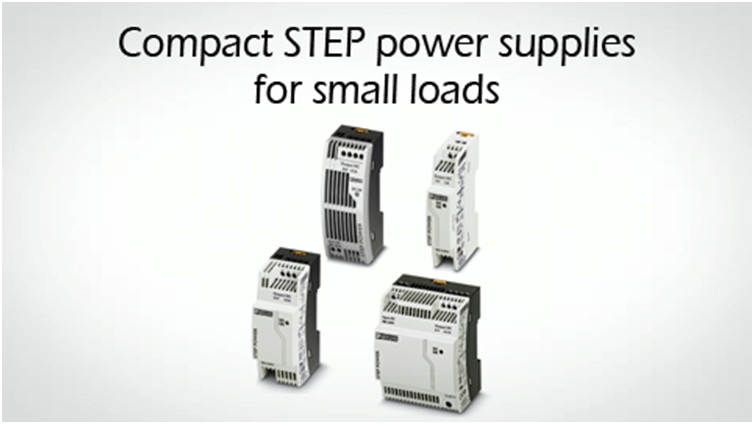 The reliability of power supply units is an essential and critical factor for the reliable availability of complex systems. For this reason, Phoenix Contact has perfected power supplies for industrial use.
Introducing the new STEP power supplies that fill the needs in applications that require compactness. The 12 V DC/1.5 A power supply measures just 43 mm depth -18 mm smaller than the regular STEP design.
STEP power allows parallel connection to increase power or to achieve redundancy. High operational reliability with long mains failure bridging times > 20ms and outdoor installation is possible with operating ambient temperature from -25 OC to 70OC (> 55 OC derating)
All power supplies range from Phoenix Contact can be used worldwide, thanks to the wide-range input and international approvals, and are extremely reliable due to long mains failure bypassing and more than 500 000 hours of MTBF (mean time between failure).
Certifications
CB, CUL, CUL Listed, NK, UL, UL Listed
Certification EX
CUL-EX LIS, UL-EX LIS
Applications
Building control systems
Distributed power and control systems
Input:
1-Phase, 85 to 264V, 95 to 250V AC.
| Output Voltage | Output Ampere |
| --- | --- |
| 5V | 6.5A |
| 12V | 1A, 1.5A, 3A, 5A |
| 15V | 4A |
| 24V | 0.5A, 0.75A, 1.75A, 2.5A, 3.8A, 4.2A |
| 48V | 2A |